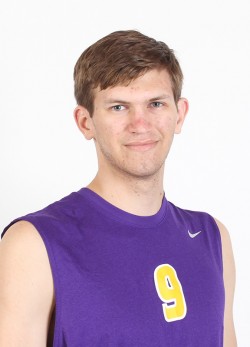 Profile - Coach Schaun Billing
Schaun Billing will take over as the head coach of the Lady Knights for the 2017 season. Schaun is a 2013 graduate of Highland High School, where he played three years on the varsity team. His junior year, the Bulldogs were Golden League champs. He was also team captain his senior year.
Coach Billing attended California Lutheran University, majoring in computer science with a minor in mathematics. Cal Lu experienced a tremendous amount of success with their women's volleyball program while Schaun completed his degree, going to the NCAA tournament each year and winning the NCAA Division III Championship in 2015. This success prompted the creation of the men's volleyball team Schaun's junior year, which allowed him an opportunity to not only play the sport he loved, but also get exposure to national championship caliber coaching. Coach Billing desires to bring his passion for the game, along with the drills and coaching philosophy that makes California Lutheran excel, to Desert Christian.
Schaun's coach from Cal Lu describes him as one of the hardest working individuals he has ever coached. Coach Billing spent long hours in the gym not only perfecting his own position (MB), but also learning what it takes to coach the other positions. Consequently, Schaun's college coach believes he himself will be an outstanding coach.
Schaun has attended Grace Chapel for several years. He is excited to be back in the Antelope Valley at his church home. So, please welcome him to the DC family if you see him at church or around the school. You can't miss him, as he is 6'7" tall.