Desert Christian Schools was founded over 40 years ago by a group of leaders of the First Baptist Church. Together, with God's direction, they embarked on a mission to make their church and community stronger. Their vision for the church included moving it from its Lancaster Boulevard location to a much larger site on 15 acres they purchased on 15th Street West. The larger site would allow them to expand their mission to include building a place to educate the children of its church members and the Christian Community.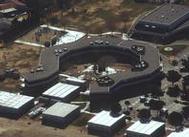 George Runner is one of the founders of Desert Christian Schools. "We wanted a school for not only everyone else's children, but for our own children, where we knew they were going to hear about God in an exciting way; a place where their faith was not just some parallel subject matter, but was integrated effectively throughout history, math, science and english."
In 1976 they broke ground on what would grow to be the largest Christian school in the Antelope Valley, and one of the most effective in the country. In 1977, the Family Learning Center opened its doors. Its first year included preschool classrooms, one kindergarten class, and after school care. The Learning Village Grade School opened in 1979 with the addition of first and second grades. During these formative years the church leaders developed the foundational philosophy for the school based on a God-centered world view.
God has richly blessed Desert Christian School in many ways. Attendance has grown from 94 students in 1977, to a current enrollment of nearly 1100 students. Additionally, the ministry has expanded from one campus to programs at four locations. The faculty, staff and administration praise God for the opportunity to partner with parents in providing a Christian education experience for children and youth in the Antelope Valley.